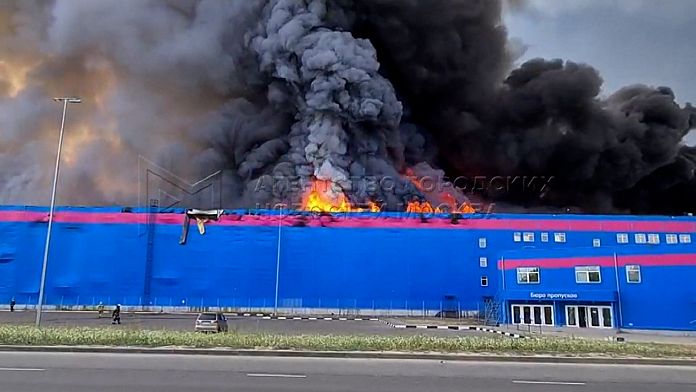 Eleven people were injured in a huge fire in the warehouse of the OZON market in the village of Petrovskoye, 60 km northwest of Moscow.
The fire spread over an area of ​​50,000 square meters (540,000 square feet).
At least 1,000 people managed to escape from the building.
The cause of the fire is currently unknown.