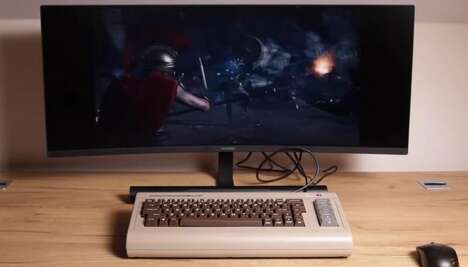 The Commodore 64x computer is a new system for avid fans of 80's style computing to choose to enhance their user experience in a decidedly retro way.
The computer comes in three models including Barebones, Extreme and Ultimate, which come with the Commodore OS Vision (Linux) pre-installed and can also run Windows 11. The Ultimate device comes with NVIDIA GeForce GTX 1650 graphics along with 8GB of RAM expandable up to 64GB and a 512GB NVMe M.2 Solid State Drive (SSD).
The Commodore 64x computer features an Intel Core i5 processor along with Ethernet, WiFi and Bluetooth connectivity to maximize usage possibilities.