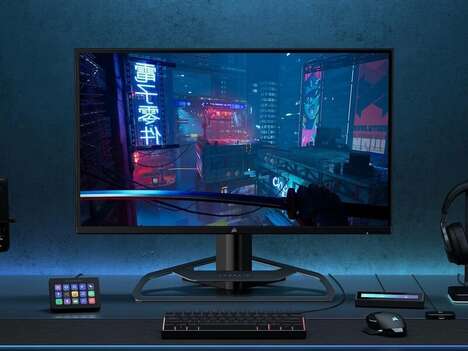 The CORSAIR XENEON 32UHD144 Gaming Monitor is an immersive solution for avid gamers to integrate into their existing setup when they want to enjoy impressive performance and more.
Designed for fast-paced gaming, the device features an ultra-slim 32-inch panel that offers 40% more screen real estate than a traditional 27-inch monitor. The monitor is equipped with Quantum Dot technology to easily display 100% of the sRGB and Adobe RGB color space while covering 98% of the DCI-P3 color space.
Rounding out the CORSAIR XENEON 32UHD144 gaming monitor is a 144Hz refresh rate and features iCUE software, which allows users to seamlessly change the various settings of the device directly in the operating system.