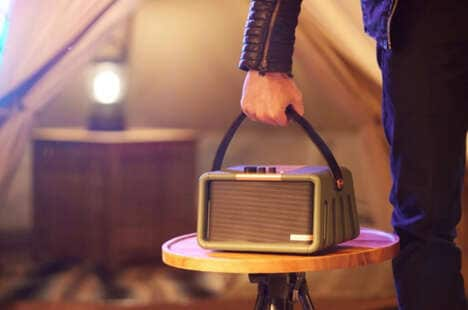 The NOMVDIC X300 portable LED projector and speaker is a dual-use technology product for users who want to enjoy their choice of content from anywhere.
The device maintains a compact, portable design, further aided by a built-in handle to allow for use in any environment. The system is capable of projecting images up to 100 inches in Full HD resolution for a crystal clear viewing experience.
The NOMVDIC X300 portable LED projector with speaker features a dual 8W Harman Kardon speaker system for powerful feedback and a rechargeable battery rated for up to three hours of projection or six hours of music playback. The device is rated to last up to 30,000 hours, or approximately 20 years, making it a sound multimedia investment.