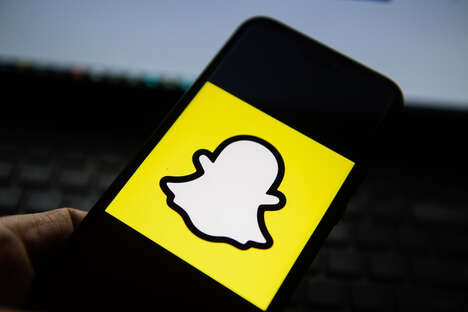 Mobile trends in July 2022 were characterized by new app launches, the proliferation of augmented reality and artificial intelligence integrations, and the continued rollout of useful hardware add-ons.
In terms of exciting new apps, this month's standout launches came from the health and wellness sector, as many companies sought to offer users handy mobile tools to improve their fitness and well-being. For example, the award-winning meditation app launched Simple Habit Sleep Reset, a digital sleep clinic that uses cognitive-behavioral therapy for insomnia (CBT-I) to offer users personalized sleep assistance routines.
On the hardware side, several startups tried to help users improve their mobile experiences by providing them with innovative products that can be physically connected to a smartphone. For example, designer and entrepreneur David Ponce ran a Kickstarter campaign for the world's first MagSafe speaker, called the Thinn. The product is designed to be attached to the back of an iPhone where it can act as a secondary speaker, greatly improving the overall sound quality of the device.