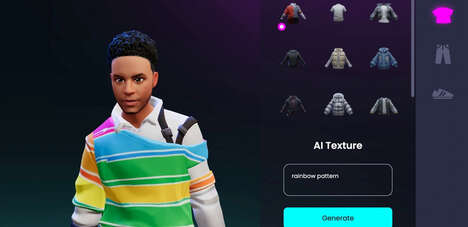 The unstoppable rise in popularity of artificial intelligence (AI) in nearly every industry over the past year has led to countless fans and enthusiasts of the many new AI-powered tools. This list includes 100 potential AI subscription service gifts that you can give to the AI enthusiast in your life, regardless of what field they work in or what hobbies they engage in. The examples on this list span text, video, and campaign creation, all the way to medical care, pet ownership tools, and many more.
The Ready Player Me Generative AI Avatar service is an excellent subscription gift that plays into a number of modern trends. This tool allows people to create their own virtual avatars which can be exported for use in different supported VR, AR, or other applications. These avatars can be fully personalized to replicate the creator, or can be customized to make a new character entirely.
In terms of professional-focused AI subscription services, a tool such as AdPilot is excellent for promoting and marketing personal businesses or online stores. This platform enables full social media campaign creation with minimal user input required. On top of this, it is quick and easy to make adjustments to the campaign as needed.