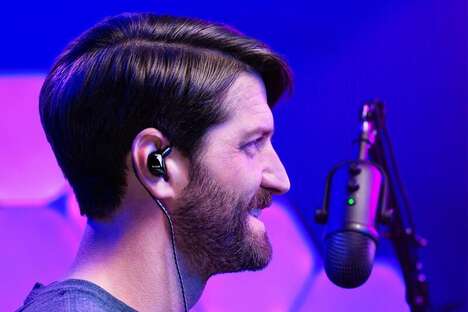 From multi-camera live streaming setups to gamer-targeted in-ear monitors, this top list of gift ideas is designed to meet the needs and passions of individuals immersed in the world of online content creation.
One contribution is the CHERRY UM Microphone Series, which introduces a new range of hardware solutions designed specifically for streamers, offering impressive audio capturing capabilities from desktop setups.
Another example of setup-enhancing tech is the Bauhutte Streamers Chair G-210, a customizable piece of furniture designed for modern setups, allowing users to stay comfortable during extended gaming sessions. The chair prioritizes ergonomics and features a smooth and textural polyester fabric for enhanced comfort.
Consumers looking to give the gift of games can opt for Hi-Fi Rush, a combo-driven brawler that incorporates rhythm game features. Players control Chai, a would-be rockstar fighting against a robotic company with the help of beats.