Glen Powell is addressing his "alleged affair" with Sydney Sweeney.
In a new cover story for Men's Health, Powell called the rumors that he's more than just friends with his "Anyone But You" co-star, "unfair."
"When all that stuff happened, you know, publicly, it felt disorienting and unfair," Powell said in the article that was published Tuesday. "But what I'm realizing is that's just a part of this gig now."
Earlier this year, the pair sparked hearsay that they were cheating on their respective partners when Powell, 35, and Sweeney, 26, were spotted spending time together off-screen while filming the upcoming romantic comedy.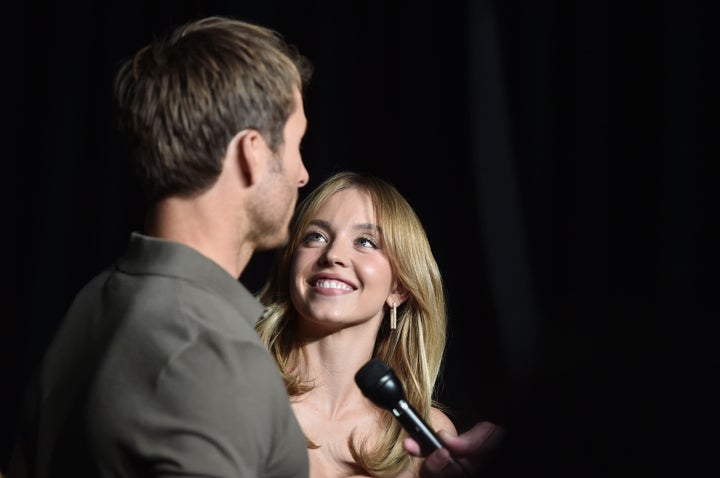 And then of course, there was the time back in April when fans noticed Powell and Sweeney's glowing chemistry at CinemaCon in April while the two were promoting their movie, "Anyone But You."
On top of it all, Paris unfollowed Powell and Sweeney on Instagram in April before posting a seemingly telling message online, "Know your worth & onto the next" ― though an unnamed source noted to People at the time that Paris unfollowing the "Euphoria" star had "nothing to do" with their breakup.
"Gigi only unfollowed Sydney on social media because Sydney never followed her back. This had nothing to do with Glen and Sydney. Gigi is aware that Glen and Sydney never hooked up," the insider said.
Back in August, Sweeney, who is engaged to restaurateur Jonathan Davino, brushed off the drama in a Variety interview.
"It's a rom-com. That's what people want!" she said of fans obsessing over the gossip about her and Powell. "Glen and I don't really care. We have so much fun together, and we respect each other so much; he's such a hard worker, and I'm a hard worker."
"Anyone But You" hits theaters on Dec. 22.