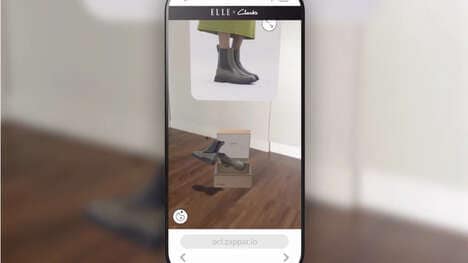 ARCADE, in collaboration with Hearst, introduces an innovative e-commerce experience for ELLE readers. Utilizing WebAR technology by Zappar, users can scan a QR code on the magazine or click a social media link to virtually try on Clarks shoes in their surroundings.
The WebAR interface allows easy navigation between featured shoe models, displaying them in augmented reality along with a video showcasing how the shoes appear on a model. Users can tap on the video to examine the item, receive styling tips, and seamlessly transition to the Clarks website for direct purchase.
This innovation reflects Clarks' dedication to providing immersive try-on experiences for its customers. The probability that a customer will purchase an item increases after they have tried it on, and with the new QR code feature, ARCADE and Hearst are enhancing the shopping experience for customers across the board.
Image Credit: ARCADE