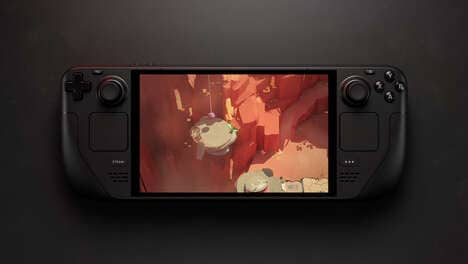 'Valve,' the company most known for its gaming platform Steam, array of gaming titles as Valve Software, and handheld gaming device the Steam Deck, recently announced the 'Steam Deck OLED.' This is an around-the-board improvement over the original Steam Deck for only a slight price increase.
In terms of what remains the same, the internal specifications, including the CPU, GPU, RAM, Wi-Fi chip, and more, remain the same. However, the device features a higher-quality OLED display panel with a 90Hz refresh rate, over the 60Hz of the original Deck, as well as a larger 60 Wh battery, improved from the 50 Wh in the original Deck. Aside from this, the device has a number of structural improvements, including but not limited to, more durable screws, easier repairability, a larger cooling fan, a larger heatsink, louder speakers, and a lighter overall weight.
The Steam Deck OLED is now available for preorder with a $5 deposit required to secure your spot in line. The product is only available in 512GB and 1TB capacities, which is an improvement over the original Deck, which came in 64GB, 256GB, and 512GB models.
Image Credit: Valve