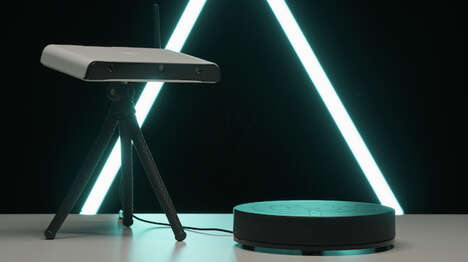 The Matter and Form THREE™ is a revolutionary 3D scanner, currently being funded through Kickstarter. The high-end technology offers unmatched scanning capabilities with its metrology-level precision and versatility.
Utilizing ChromaSpec™ technology, it captures objects of various sizes and colors with extraordinary precision, eliminating the need for scan sprays. THREE operates through a web browser, making it platform-agnostic and cloud-free, with a full API for programmers and developers. The interface of the revolutionary 3D scanner is user-friendly and accessible to people with different levels of tech know-how.
Priced at $2999 post-crowdfunding, the Matter and Form THREE delivers superior value and performance with a compact design, advanced accessories, and lightning-fast scanning. Available for pre-order at a discounted rate through crowdfunding, the Matter and Form THREE promises an exceptional investment for professionals and enthusiasts.
Image Credit: Matter and Form