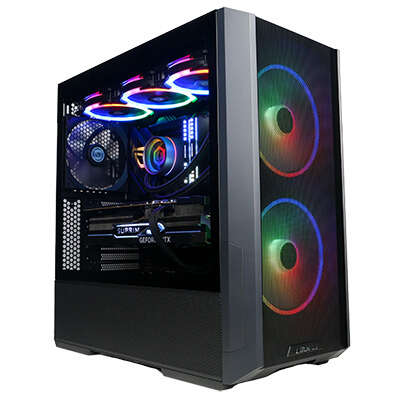 Cyberpower launched a premium prebuilt PC titled the 'Ultra R77.' However, while this is a prebuilt PC, this does not mean it is not fully configurable, as the system builder tool on Cyberpower's website enables customers to select nearly every component of the computer prior to ordering. This includes selecting the amount of RAM, the speed of the RAM, the amount of storage, the cooling solution, and more.
With its default configuration, the Ultra R77 includes the AMD Ryzen 7 7800X3D processor and the AMD Radeon RX 7900XT graphics card. This is a high-end system capable of running any gaming application at full speed, while also being incredibly fast at creative workloads, such as video editing and rendering.
The full details on the available components, free add-ons, and offered accessories, can be found online at Cyberpower's official website, linked above.
Image Credit: Cyberpower